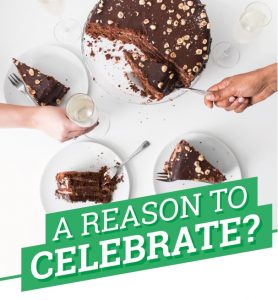 There is always a reason to celebrate right? Treat yourself and your colleagues more often! Do you have a birthday at home, but no time to bake something yourself? Are you proud of your team's hard work? Bought your dream house? Or completed a project successfully? Let us take care of your treats!
We offer a wide range of cakes, pies, pastries. You can choose from various bakeries. You can pick up the freshly baked treats the next day.
Cutlery, tableware and napkins are provided.
Ask our staff for the possibilities or order form. Or send an email to catering@ccampus@brightlands.com