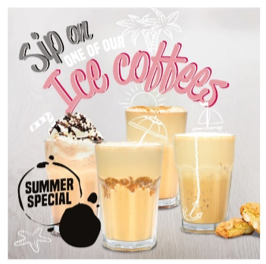 The sun is out and we look forward to our vacation.
To make your day at the office a little bit more pleasant our barista serves five summer specials! The upcomming month's you can sip on one of our ice coffees. No worries, there is enough time to try them all!
Iced coffee amaretto / cinnamon / double chocolate / caramel sea salt
which one are you going to try first?