On February 1 and February 2, Brightlands Chemelot Campus hosted two international conferences on smart materials.
The first conference was dedicated to 4D Print and Meta Materials. A new area, where a fourth dimension in materials science is introduced. We speak about shape memory, introducing time as a parameter in materials design. But also light, heat or even sound can be considered as a fourth determining parameter in material development. About sixty participants subscribed for this event and ten lectures were given; focus was on academic and scientific contributions.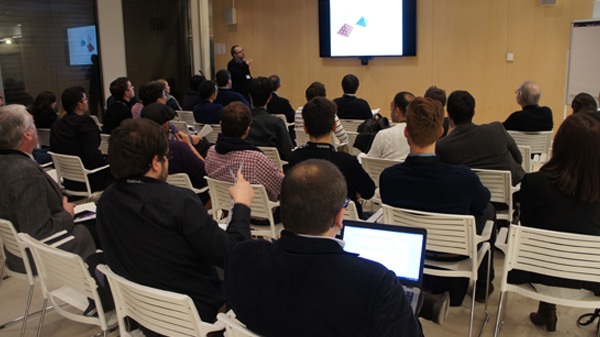 The second day was the 3D Printing Materials Conference. About hundred participants from all over the world were assembled in Center Court. Unique for this conference was that the twelve lectures were all focused on the use of polymeric materials in 3D printing. Global players like Hewlett-Packard, DSM, Ultimaker and Shapeways presented their status and their vision on the future in the world of 3D printing.
Both conferences were organized by Jakajima in collaboration with Brightlands Chemelot Campus.