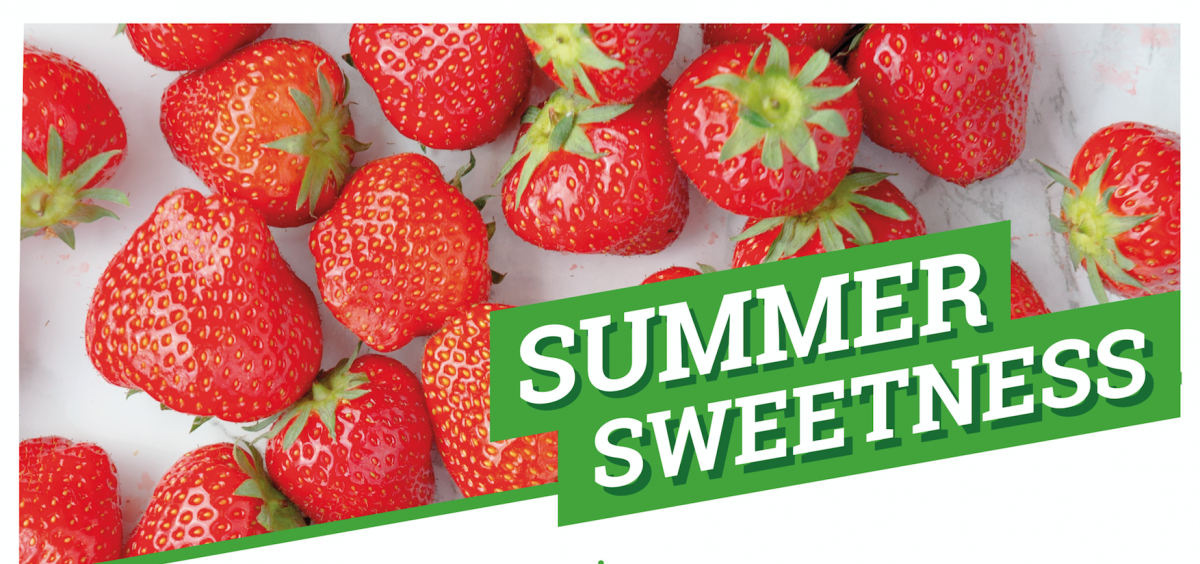 Long and lazy evenings in your own back garden whilst enjoying drinks and a snack. Lunch at that cool beach restaurant and plenty of delicious ice creams whilst wandering along the beach… Making conscious choices and sticking to a healthy diet can be challenging during the summer. However, taking good care of yourself also means enjoying something tasty every now and then. It's all about balance. At Hutten, we're fully aware of this. Thanks to our product selection you can make conscious choices at your work. There's plenty to enjoy this month!
Create your own salad
Are you ready for summer? Let us help you to work on your summer body. This month you can create your own summerly salad in restaurant Fields. Choose between different proteins and add some fresh veggies, toppings and dressings. Yum, this proves that healthy choices can be delicious as well!
Summer sweetness
Taste the summer with the strawberries supplied by our De Guijt hero John van Rooij from Gemert. This summer treat is at its best in July. This month in the spotlight and on your plate more often. Come and taste this summer sweetness in Fields!
Taste the Israeli cuisine
On Thursday July 13, we cross the border to Israel. Come with us and visit this beautiful country with a fantastic traditional cuisine. Enjoy some egg- and cheese bread, a salad of spinach and pomegranate and lamb kibbeh with hummus. Come and taste it in restaurant Fields!