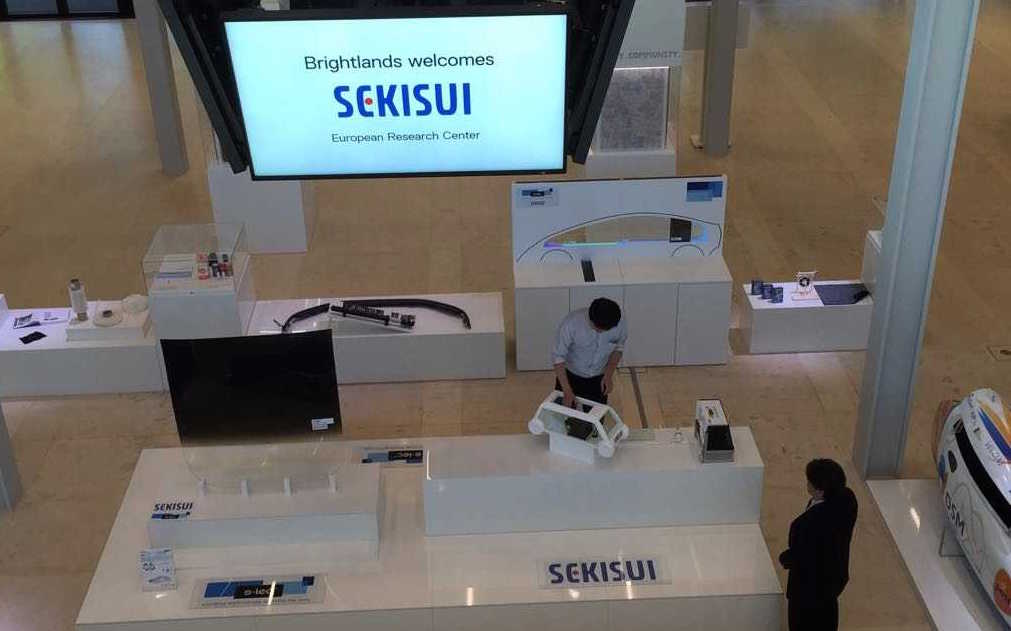 Last June, Sekisui S-Lec, a part of chemistry giant Sekisui Chemical Company, opened a European research center on our campus in Geleen. A unique step for the Japanese company, which has only conducted R&D in its own country until now. Even so, Limburg is not unfamiliar terrain for Sekisui; on the contrary. Sekisui S-Lec's production factories have been located in Roermond for 20 years now. And that was celebrated on 14th June!
Sekisui S-Lec is world leader in creating so-called PVB film. These are transparent, adhesive films that are mainly used for safety glass in, among other things, car windows of BMW, Tesla, and Mini cars from VDL Nedcar. The foil prevents shards from flying around, for instance in case of an accident. The production of S-Lec does not happen exclusively in Roermond; a factory that produces the raw material resin for the PVB film is located in Chemelot Industrial Park.
The new research center on our campus will initially focus on new applications in cars. Self-driving cars that will communicate with pedestrians/other road users via text on car windows. Sekisui sees that such innovation projects can be accelerated on campus. And with the increasing global competition, this is an important step.
Sekisui
Sekisui S-Lec is a part of Sekisui Chemical Group. The parent company has an annual turnover of 9 billion dollars and has had a leading position in the plastics process industry for over 70 years. Sekisui Chemical Group combines expertise in the field of production with unique materials for environmentally friendly products, which offers sustainable benefits for society. The group has more than 23,000 employees worldwide.
---

Contact 
Masashi Yanai
Masashi.Yanai@s-lec.nl